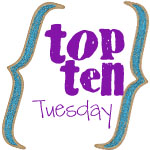 We didn't end up doing the cards with a top 10 list, but I decided to make one anyway. Since we spent more than 6 months apart this year, I have a few extra highlights of mine that I had to leave off to balance it out and make it an "us" list.
Celebrating our first anniversary in October
B returning from the deployment in August
Cat being Matron of Honor in her sister's wedding in June
Exploring Pensacola and trying new classes at the gym together
Thanksgiving trip to Georgia
B leaving the submarine and starting his new job in Pensacola
Cat and B reuniting in Scotland in May, halfway through the deployment
B having the chance to explore Spain, Norway, and Portugal during his deployment
Cat's volunteer work at Norfolk Botanical Garden
Cat donating her hair for the third time
Here's the card we chose. Happy Holidays!